Lean Six Sigma Certification in Nebraska

Lean Six Sigma certification can enhance your resume and make you a better and capable candidate for most jobs compared to the other prospective candidates. Many organizations look for this certification while hiring new employees as it can largely benefit their own working.
If you are still not Lean Six Sigma certified, come to us. We are Lean Six Sigma Experts of Nebraska. We have the best Lean Six Sigma training and consultation services that can help you in getting certified. Don't know about Lean Six Sigma? Don't worry. Here is a complete guide for you.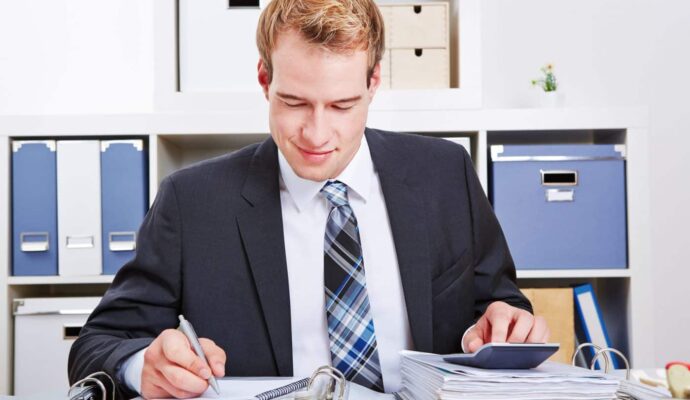 What is Lean Six Sigma
LSS is a data-driven, fact-based methodology that is team-focused. It focuses on the improvement of the quality of the processes by reducing defects and wastage. The LSS also focuses on reducing variations in the products. It's one of the most recognized and widely implemented methodologies all over the globe. Lean Six Sigma has helped many organizations in increasing their growth, efficiency, and performance. Basically, Lean Six Sigma is used to eliminate activities and steps out of a process that does not value and is only wasting its resources.
It is a combination of two individual strategies called Lean and Six Sigma, which are used for process improvement. Thousands of individuals and employees are getting Lean Six Sigma certified because of its impeccable benefits and advantages on their career and the organization. If you haven't got certified yet, don't waste any time and contact us. We, Lean Six Sigma Experts of Nebraska, are the top Lean Six Sigma training and consultation companies in the town. 
What are the different types of Lean Six Sigma Belts?
Lean Six Sigma certification is divided into three levels or belts of certification. To achieve the certification, candidates have to sit for the certification exam conducted by the Six Sigma Certification Council (CSSC). It requires proper preparation and study to successfully pass the exam and get certified. The belts of Lean Six Sigma are: 
Lean Six Sigma Yellow Belt: It's easy to achieve and is meant for beginners.
Lean Six Sigma Green Belt: It's moderately difficult and is meant for people seeking intermediate knowledge.
Lean Six Sigma Black Belt: It's the hardest and is for people who want to learn LSS practically 
Benefits of Lean Six Sigma Certification
Lean Six Sigma speeds up the processes of a company and accelerates its growth. It brings out the potential of a company. Its implementation is beneficial for each and everyone in the organization. Let us discuss its benefits and advantages: 
Increases Profitability – The implementation of Lean Six Sigma streamlines the processes to only the essential and the most required steps. This leads to less wastage of efforts, resources, and money. Also, the elimination of the useless steps reduces the cost of production. It increases the overall production capability of the company. This means that less investment and more output lead to an increase in the company's profitability.
Improves Efficiency and Effectiveness – Lean Six Sigma helps in creating processes that are simple, easy to learn, and adapt. This helps in working with smoothness and ensures efficiency. The Lean Six Sigma certified are trained to understand the customers' needs in a much better way. This helps in concentrating the efforts on that stages that actually add value and lead to increased customer satisfaction. It will also help improve all those areas that need alterations to maintain the effectiveness of the work processes. 
Increases Employee Motivation – Lean Six Sigma training increase the confidence of the employees. They are trained to make complex decisions and are taught how to solve complex problems in the processes, which increases their motivation to do better each and every time. Apart from confidence, it also brings them a lot of career opportunities.
Some of the frequently asked questions about Lean Six Sigma certification
---
Ans. Both Six Sigma and Lean are effective to process improvement strategies. Both of them are extremely powerful, which is why they have combined together to form Lean Six Sigma. Lean is used to reduce or eliminate the waste in the processes, whereas Six Sigma is focused on reducing the variations. The only difference is the approach that they use to improve the processes. There is no point in comparison because both of them are good in their own ways.
Ans. Lean Six Sigma can be used and implemented by companies of all sizes, businesses, industry or types. It is meant for manufacturing but can be used in all sectors.
Ans. Green Belt is the second level of Lean Six Sigma certification. All the Green Belts are trained and skilled to handle small improvement projects and are crucial members of the bigger projects led by the Black Belts. The Green Belt certification also boosts your leadership and team-building skills, which is valuable and can get you some amazing career opportunities.
How can we help you?
---
We, Lean Six Sigma Experts of Nebraska, are certified Lean Six Sigma experts, trainers, and consultants. We have been in the LSS industry and have assisted thousands of individuals and companies' employees get certified. Our company has a certification rate of ninety-five percent. 
To pass the Lean Six Sigma certification exam, training is highly important. We have the best training and certification courses available. Our trainers are highly experienced and will ensure that you get certified successfully. This is why many companies worldwide and even schools come to us for the Lean Six Sigma training and consultation.
We will make you understand everything about the chosen certification to get clarity of everything and are left with no doubts and questions. We are very popular in Nebraska because of our affordable services that are still of the best quality.  If you want to secure your company's and your own future, Lean Six Sigma certification would be a perfect option. Reach to us now for more information. 
There are so many areas or regions where we offer these services with most of them being cities.
However, if you need any of these services, you need to contact us. The list below comprises the areas where we offer these services.