Nebraska Lean Six Sigma Green Belt Training and Certification

There is an increasing need for all organizations to improve the process's efficiency in today's ever-competitive world. To aid such organizations is what Lean Six Sigma is all about. All the people who undergo who learn Lean Six Sigma methodology work on a data-derived approach to support or lead programs in the organization meant for improvement.  If you are seeking a firm/company that can guide you through the path, you are at the right place.
Lean Six Sigma Experts of Nebraska is reliable training and consulting organization. We provide many kinds of services in Lean Six Sigma depending on the requirement of our clients. Lean Six Sigma certification is important in developing a great career ahead. Read this article to know more about Lean Six Sigma certification and some commonly asked questions and answers.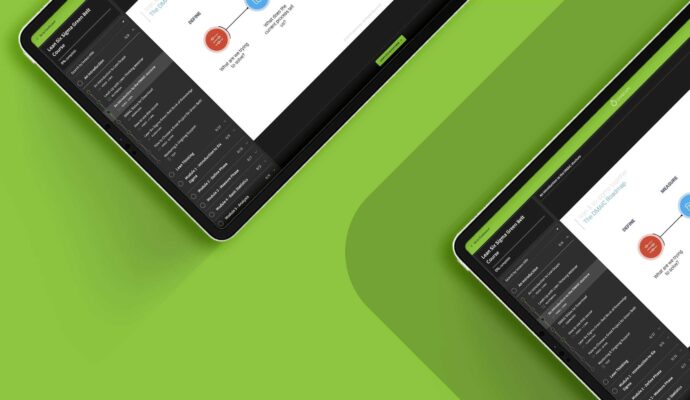 Lean Six Sigma green belt certification
LSS green belt certification is totally a formal level of training. It provides a deep understanding of the process improvement initiatives under the proper guidance of Lean Six Sigma black belt certification. It makes you more strategic and helps you become better with data.
Lean Six Sigma green belt certification creates a culture and mindset in the organization, ensuring no wastage of resources or underutilization of time. It does so by changing the old and obsolete traditional methods with a new and efficient set of tools and techniques that produce optimum results.
What does the course offer to the individuals at Lean Six Sigma Experts of Nebraska?
The course offers in-depth information and training regarding the demonstration of Lean Six Sigma tools. This enables the employees to strategize their daily work and bring regularity.

The Lean Six Sigma green belt course will provide an individual with an understanding of the various problems solving skills along with the knowledge of DMAIC (Define, measure, analyze, improve and control).

It will enable them to work as a trained professional to support or work under Lean Six Sigma black belt professional.

The individual gains credibility to work under small-sized projects giving them enough chances to work on the skills as well realize their potential to work on a larger scale.

It will help them work on the betterment of quality parameters by properly analyzing the problem and finding solutions from their creative head. 
What is a roadmap of Lean Six Sigma green belt certification in general?
The general pattern which is considered at Lean Six Sigma Experts of Nebraska, which has given results is:
Review of pre-study material

Instructor-led training or online training as demanded by the client

Group activities and role plays

Case studies

Examination preparation

Giving exam from properly certified institutes

The green belt certificate is yours after the result is declared.
Some commonly asked questions and answers regarding Lean Six Sigma:
---
Why Lean Six Sigma Experts of Nebraska is a beneficial choice for you?
---
At Lean Six Sigma Experts of Nebraska, we offer a trustworthy and reliable training and consultation methodology. We believe in providing genuine services. We are known here in Nebraska for providing great quality services regarding Lean Six Sigma.
People appreciate our work and recommend us as we have expert trainers and professionals for the job. They work with full efficiency to attain maximum results for the customers. Once you join us, you will feel an enhancement to your skills and that you can apply them in real life.
Whether it's certification or implementation, our professionals follow unique strategies to ensure your success in the least possible time. Also, all of our services are affordable.  You should not miss the opportunity of being certified with Lean Six Sigma. Do not hesitate. Call us right now and grab the wonderful schemes available with us. It will be a delight to serve you.
There are so many areas or regions where we offer these services with most of them being cities.
However, if you need any of these services, you need to contact us. The list below comprises the areas where we offer these services.