Nebraska Lean Six Sigma Yellow Belt Training and Certification

Every company needs to follow or implement some important things to stand stable in the market. There are various methodologies and strategies designed for companies to maintain smoothness in their work. And Lean Six Sigma is effective and popular among all the methodologies.
It is related to process improvement and is a great way to initiate the growth of your company. When the processes of a company work smoothly and efficiently, everything is impacted in a positive way. The production capacity improves, and the quality of the products also increases. This leads to more customer satisfaction and increased customer loyalty. Let us learn in-depth about Lean Six Sigma and its benefits.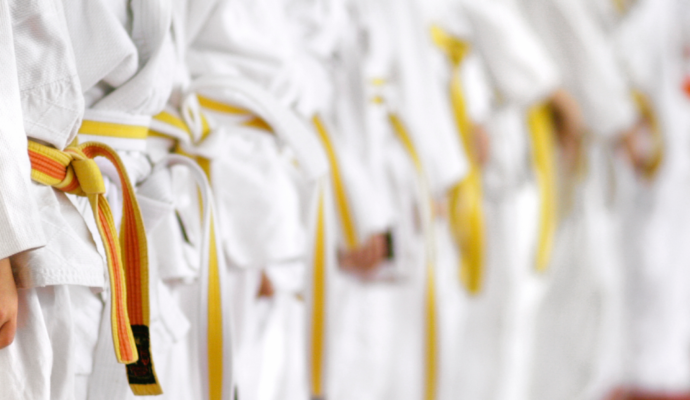 What is Lean Six Sigma?
Lean Six Sigma is a huge framework of various principles, strategies, tools, and techniques meant for the improvement of the processes of a company. It is used and implemented by thousands of companies all over the world. Many individuals and companies are also getting their employees Lean Six Sigma certified because of how impactful Lean Six Sigma is on the companies and their careers as an individual.
Lean Six Sigma Belts
Lean Six Sigma certification comes in three skill levels or belts. The Belts are Lean Six Sigma Yellow Belt, Green Belt, and Black Belt. Here is a complete guide of the first and highly important Lean Six Sigma certification level, i.e., Yellow Belt.
What is Lean Six Sigma Yellow Belt?
A Yellow Belt is a certified individual that possesses the basic knowledge and understanding of the Lean Six Sigma methodology. The Yellow Belt is the first level of Lean Six Sigma certification. The Yellow Bets are trained to support the higher Belts in the improvement projects and other processes. They do not lead the big projects on their own but are crucial members of the team. They know how to implement and work according to the Lean Six Sigma principles in a supportive manner.
To achieve the Lean Six Sigma Yellow Belt, you need to pass the certification exam conducted by the CSSC (Council of Six Sigma Certification). You can use self-studies to prepare for the exam, but if you want extensive training, then you must contact us. We are the Lean Six Sigma Experts of Nebraska. We can train you in the best way, increasing the chances of your passing and getting certified.
How can the Lean Six Sigma Yellow Belt benefit you and your organization?
Here is how Lean Six Sigma Yellow Belt certification can benefit your company, its employees, and even you as an individual. 
Solve team-based problems – To work in a team with coordination and solve team-related problems is a skill. All the Yellow Belts have this as a skill and contribute a lot as a team member. There are a lot of problems that occur in a team, and most of the time, the members have no solution to that. So, they just make peace with the problem and leave it as it is. This is where the variations occur in the processes. A Yellow Belt can help in finding the root cause of the problems and will be working on them to resolve the problems as soon as possible.
Improve Project Success – With the Lean Six Sigma principles' implementation, the work quality gets improved tremendously. The defects and wastage are reduced, and the efficiency in the processes increases. It leads to better performance of the company and increases employees' motivation to work even better. 
Some frequently asked questions about Lean Six Sigma Yellow Belt
---
Ans. Yes, you may skip the Green Belt and move forward to the Black Belt. But it is only possible if you have enough knowledge and experience to jump to the Black belt. It will always be advisable but not mandatory to first get Green Belt certified.
Ans. LSS is one of the best certifications if you want to boost you to expand your career. Lean Six Sigma brings you so many career opportunities and also might lead to promotions or a raise in the salary. It looks really good on the resume and even gives you a competitive advantage over other people.
Ans. Lean Six Sigma is a combo of two very useful strategies called Lean and Six Sigma. These are two strategies that both focus on the improvement of the overall processes but in different ways. Lean is focused on reducing the waste produced by a company, whereas Six Sigma helps reduce the defects and variations in the company's work processes.
Lean Six Sigma Experts of Nebraska
---
We are one of the most trustworthy and experienced companies in the town of Nebraska. Lean Six Sigma Experts of Nebraska have been providing the highest quality of Lean Six Sigma training and consultation services for the past many years. Training is the most crucial part of the Lean Six Sigma certification. It's the reason you must invest your money in a company that will help you pass the certification exam.
Why chose us?
---
We, Lean Six Sigma Experts of Nebraska, have the best personnel your help. Here is why you should hire us: 
Expertise – Whether it's consultation or guiding about the Len Six Sigma certifications or Lean Six Sigma training, we have experts and expertise for each and every work and service. All our experts are certified, qualified, and highly experienced.
Effective training – With our training programs, we ensure that all our clients are effectively trained, and they learn each and everything required to become an expert in the Lean Six Sigma field. We provide both online and in-house training sessions. So, even if you are not in Nebraska, you don't have to worry about anything.
Affordable services – Our services are of reasonable prices but let us tell you that we never compromise in the quality. We are known for delivering top quality work in the town.
Contact us for more information.
There are so many areas or regions where we offer these services with most of them being cities.
However, if you need any of these services, you need to contact us. The list below comprises the areas where we offer these services.