Best Local Lean Six Sigma Experts of Omaha, NE

Companies and individuals both want an approach that will benefit them at the same time. If you are an employee looking to boost your CV and your company's performance, you should consider Lean Six Sigma certification. Lean Six Sigma is a possible credential that will help you and your business achieve positive results and outputs. It is an effective certification that assists both businesses and individuals in achieving high targets with less complexity. This certification is known for reducing waste and variation. This certification comprises two different approaches with contrasting philosophies but the same goal in mind i.e., management.
These management-oriented methodologies are known as Lean and Six Sigma. Lean assists you in reducing non-value-adding tasks. Non-value-adding things or waste would consume needless potential, money, space, etc. And Six Sigma helps you eliminate variations and manage processes. Six Sigma enables you to provide to your clients.
But achieving LS certification is not that easy to achieve as it sounds. You have to go through an examination to achieve this certification, for which you will need the help of professionals. That is why you should consider Lean Six Sigma Experts of Nebraska for the best training and consultant services. We are professional trainers and consultants that can help you achieve this certification easily and without any problem. Now let's look at the Lean Six Sigma services we provide.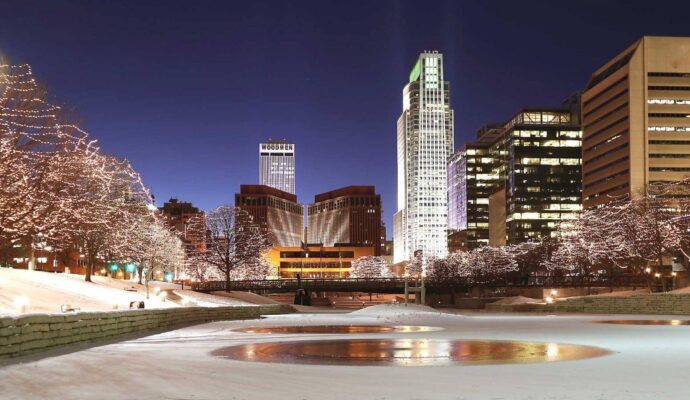 Lean Six Sigma Training 
Lean Six Sigma Experts of Nebraska train you through interesting and engaging programs and resources. Our professionals will help you achieve the different levels or belts of Lean Six Sigma certification in a given time and at a low cost. Time may be short, but we provide precise and world-class training experience.
Here's what we can help you with: 
Lean Six Sigma Yellow Belt– This belt is the introductory belt for starters. This is the first level of the Lean Six Sigma certification. The individuals seeking this certification will get full and deep information about Lean and Six Sigma. The yellow belt helps beginners to get better jobs and salaries.
Lean Six Sigma Green Belt– This belt is for intermediate learners. Green belt training is generally 2-3 weeks as the individuals have some previous knowledge of this certification. This certification is generally for the training of managing teams. Green belt holders lead tames but at a small scale.
Lean Six Sigma Black Belt- This belt is the most difficult one to achieve. It generally takes 4-6 weeks for this certification training as precise knowledge is provided for large-scale team management strategies. The black belt holders lead large teams and projects, and the above two work under the black belt holders
Why choose Lean Six Sigma Experts of Nebraska?
---
Lean Six Sigma Experts of Nebraska are the best trainers and consultants in Omaha as well as all across the nation. We have effective schemes in place that enable learners to achieve realistic knowledge and build ideas based on real-world experience.
We continue to contribute to your development long after the process is finished. It is one of the factors that enable us to provide the best and world-class services. So, call now to avail best deals. We would be delighted to assist you.
There are so many areas or regions where we offer these services with most of them being cities.
However, if you need any of these services, you need to contact us. The list below comprises the areas where we offer these services.